With Celebrated
Health Intuitive
Functional Nutrition Therapist
& Yoga Therapist
Masami Covey 
_____________________________________
New 5-Week Live Program Starts
Wednesday, May 5, 2021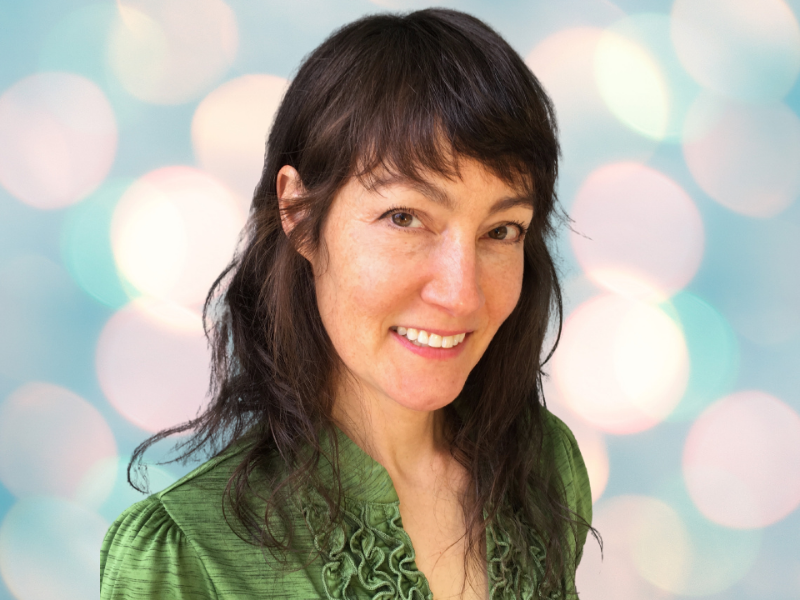 There is weight gain. 
And there is Weight Loss Resistance…


Many of us feel "weighted" down by a myriad of stressors, and we end up carrying the load on our bodies...
It's the kind of weight that persists year after year…
You might have tried different ways to shed the pounds—various diets, supplements, exercise, detox, energy clearing, activation techniques, hypnosis, etc.—but you are still not losing those stubborn weight that leaves you feeling stuck, exhausted anchored down, or spinning your wheels but going nowhere.  
Your whole energy field feels dimmed...even though you know that is not the true expression of YOU.


And the excess weight becomes harder and harder to release overtime, eventually becoming resistant weight--the kind of weight that won't shed no matter how hard you have tried to work on releasing it.


Many of us now know and understand that the weight issue is NOT about "calorie in and calorie out"—in fact this debunked and archaic model has contributed to the current weight resistance for so many of us. 


And the Weight Loss Resistance that so many of us struggle with has little to do with a lack of willpower or effort!
Many more factors impact Weight Loss Resistance—from environmental toxins, mold, heavy metals, gut dysbiosis, to transgenerational traumas and emotional triggers. And if you are not aware of these saboteurs—and if you don't address them—simply increasing your exercise, changing your diet (which is important!), or doing more energy clearing techniques are not going to have a lasting effect on your weight.
During this 5 week LIVE online course, we will explore 4 Key Areas that give rise to your inner Saboteurs.


- Body Saboteurs
- Brain / Hormone Saboteurs
- Emotional Saboteurs
- Psychic / Energetic Saboteurs
These Saboteurs are the factors keeping you from releasing the stubborn weight, leaving you feeling stuck, and unable to fully experience your innate Cosmic Flow.  
What You'll Discover in These 5 Weeks
(90min each + Breakout Group)


Uncover deep-seated patterns of Resistance that sabotage your ability to Release toxins, emotions, and stored traumas and
Reignite your innate capacity to Receive what Life has in store for you
.
In this transformational 5-week journey, Masami will guide you through the foundational body-mind-spirit knowledge and skill you will need to uncover your inner light and let go of the layers of heaviness that are weighing you down. 

You'll be able to connect with Masami's powerful teachings through live streaming video. This connection will be easy to use and will enhance the impact of her teachings.
(Within 24 hours after each class, the video and audio recordings will be available for download or stream in high-quality format for you to take in when it is convenient for you.)
Connect with Your Healing Community.


You will also be able to share your thoughts and questions each week with Masami and the course participant community through the private course comment portal (no Facebook account needed to join in!)
90min Weekly Sessions are on Wednesdays at
Also:
Each session features LIVE teachings, interactive training and experiential practices with Masami. Each module builds skillfully upon the previous ones, so you'll develop a complete holistic understanding of the practices, tools, and principles you'll need to begin breaking through your Weight Loss Resistance.
Masami will be available for LIVE Q&A at the end of every class session
to engage with your emerging inquiries about the course material.
90-Minute LIVE Calls
+ Optional 30-minute Breakout Groups after Live Call


Dates (Wednesdays)
Module 1: May 5, 2021
Module 2: May 12, 2021
Module 3: May 19, 2021
Module 4: May 26, 2021
Module 5: June 2, 2021
LIVE Call Details:
90 minutes / Live session 
All Live Calls at 1:00 p.m. Eastern Time US/Canada (10:00 a.m. PT)
*Zoom links for Live Calls will be available within curriculum platform.
**All calls will be recorded for later playback and download.
PLUS 2 BONUS 60-minute Live Q&A Sessions!
Q&A #1: Saturday, May 8 @ 1:00 p.m. EDT
Q&A #2: Saturday, May 22 @ 1:00 p.m. EDT


In this transformative online course, you'll also discover:
- Factors that are blocking you from experiencing the Flow of Receiving and Releasing
- Reasons that are keeping you from releasing your excess weight
- Ways to support your digestion that will help regulate your weight better
- Ways to come home to your embodied self and discover your natural healthy weight
- Practices and meditations to enhance brain function and neuroplasticity
- Tools and Lifestyles that will balance your hormones (very important for shifting your Weight Loss Resistance)
- How Blood Sugar Dysregulation negatively impacts many functions in the body, especially your metabolism
- Emotional sources of your cravings--like salt, sugar, chocolate, crunchy foods, etc.
- Specific nutrient deficiencies that contribute to your cravings
- The Energetic and Psychic fields inside you that are holding you back from releasing your excess weight
- And much more!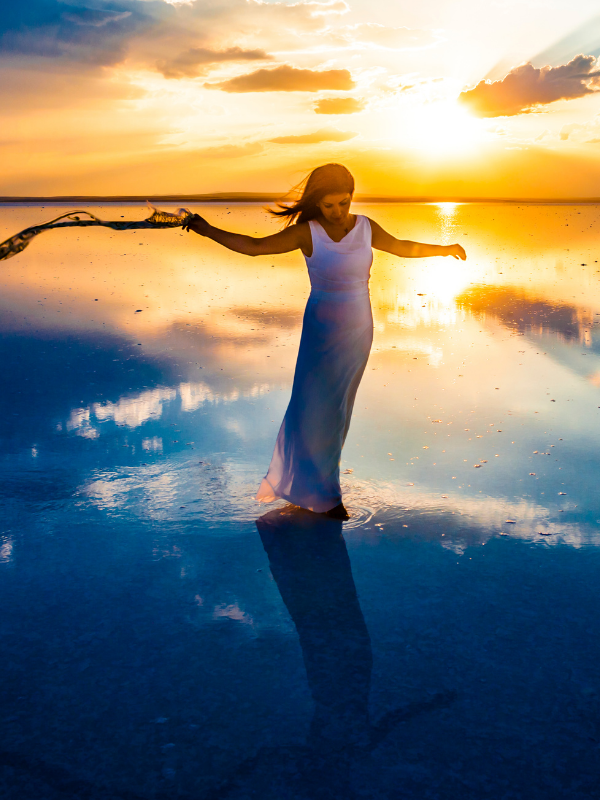 In this transformative 5-week LIVE online course, you'll be guided to move through 4 Types of Saboteurs, while learning practical tools that will support your journey toward your natural healthy weight.
Module 1: Body Saboteurs
Module 2: Brain / Hormone Saboteurs
Module 3: Emotional Saboteurs
Module 4: Psychic / Energetic Saboteurs
Module 5: Putting it all together!
Module 1: Body Saboteurs
Your body is truly a powerful vehicle for you to be on this earth, right now! It's where you will find your super power, because it's where your soul resides. 
Your body is constantly perceiving, deciphering, adjusting, and filtering what you are taking in. 
And since your body houses billions of years of history, evolution, and constant changes, it is vital to come back home to your body and embrace who you are. 
This is important, because in order to begin shedding excess "weight" or resistant patterns, first you must occupy your physical being and learn to support this incredible gift—called your body.
In this Module you will:
Learn ways to improve your digestion 
Discover key supplements that can help reduce bloating, burping, distention, gas, and other discomforts of eating
Remove foods that trigger cravings and sabotage your weight loss goal
Learn nutrient deficiencies that fuel cravings
Explore internal and external factors that are blocking you from releasing the stubborn weight 
Practice lifestyle habits that will reignite the power of your inner alchemy to release and shed excess.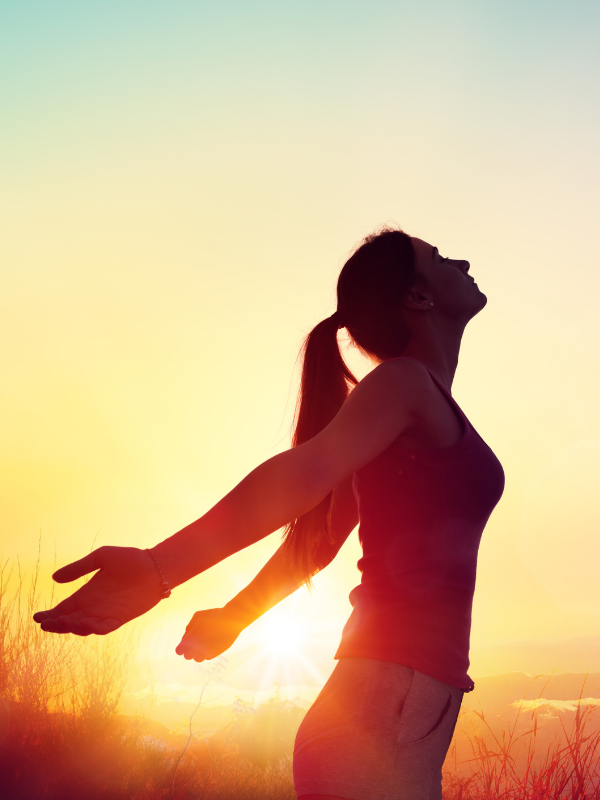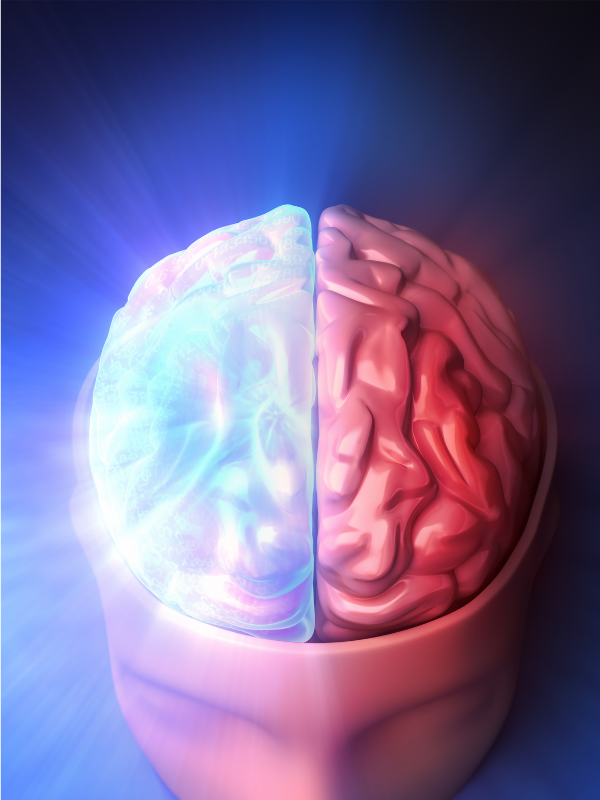 Module 2: Brain Saboteurs
Your weight is most certainly influenced by your hormones which are monitored by your brain—especially your hypothalamus. And when your brain is stressed, and if your brain is not receiving or releasing signals correctly, you will experience disconnect in other areas of your body, including your hormone production.
Breaking through Weight Loss Resistance cannot be achieved without addressing both the brain and the hormones, AND factors that are sabotaging their healthy function. 
In this Module you will:
Investigate how your blood sugar impacts your weight 
Learn to support your brain, especially the Hypothalamus, so the two-way communication with the body can happen more smoothly.
Discover how "stress" can continue to sabotage you from experiencing your natural healthy weight
Learn how the adrenal glands and their many functions are tied to Weight Loss Resistance 
Module 3: Emotional Saboteurs
Many of us have experienced emotional Saboteurs that show up in the form of emotional eating. Emotional eating can be very difficult to stop once it starts, but if you know what your heart is trying to convey to you when you reach for a specific food—say crunchy or sweet foods—then you can tap into more compassionate ways of working with your cravings and Weight Loss Resistance. 
In this Module you will:
Transform cravings into your true heart expression 
Learn the nature of heart cravings that often show up as emotional eating
Explore practices to communicate with your heart and emotional needs in the moment
Identify what your heart is truly longing for and desiring
Continue to support your journey to RELEASE the excess weight, so you can finally begin to RECEIVE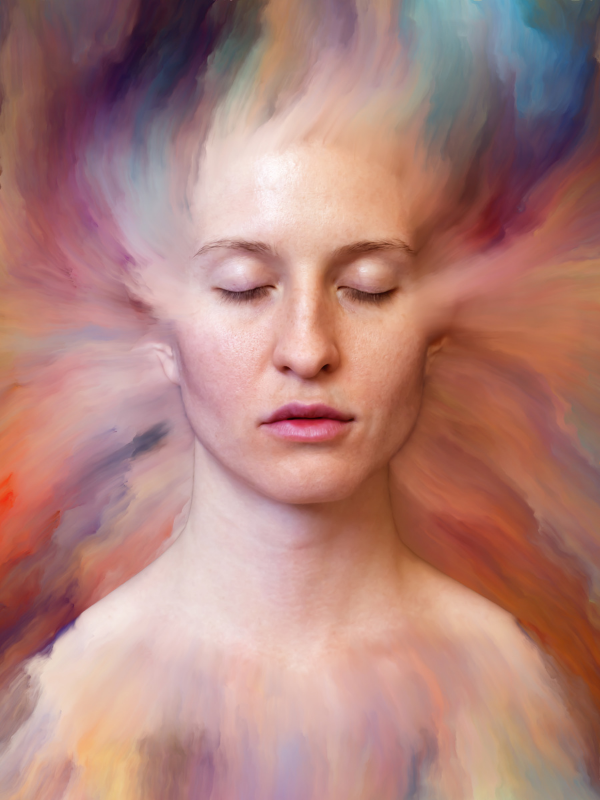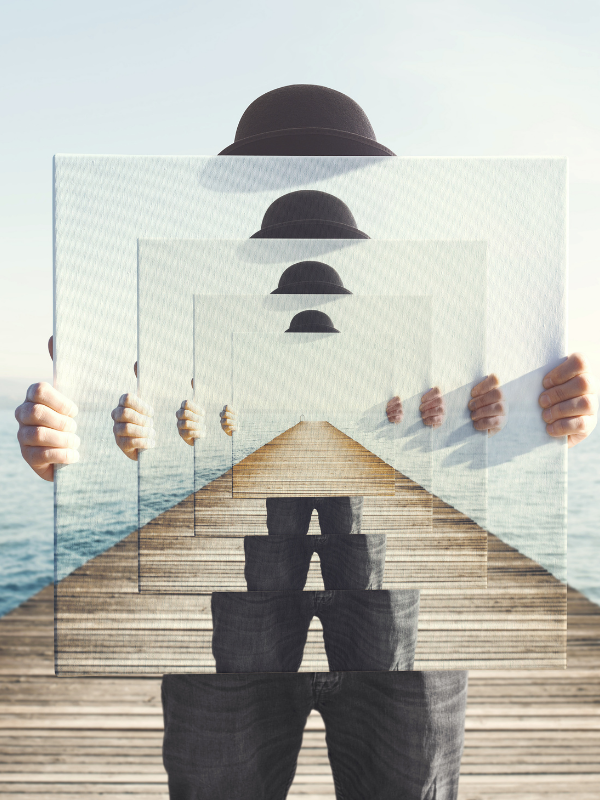 Module 4: Psychic / Energetic Saboteurs
You are multidimensional a being! And you are influenced by so much more than what you eat, how you move, and what supplements you take. When it comes to weight loss resistance—not the short-term weight gain or loss—you are faced with many psychic and energetic Saboteurs.  
In this Module you will:
Explore a range of psychic / energetic Saboteurs that are holding on to your weight 
Get to know these Saboteurs better that you might be inadvertently feeding
Learn to discern your physical hunger and cravings vs. psychic / energetic hunger and cravings 
Practice ways to work with psychic / energetic Saboteurs 
Module 5: Bringing It All Together
In this final Module we will bring together the teachings of the first 4 Modules and review some of the key blockages or challenges that you have experienced. 
When you begin this journey to shifting your Weight Loss Resistance, inevitably you will experience some roadblocks. This is completely normal!
This Module is dedicated to putting the puzzle pieces together from the Course, answering final questions, and preparing for the journey to continue beyond the Course.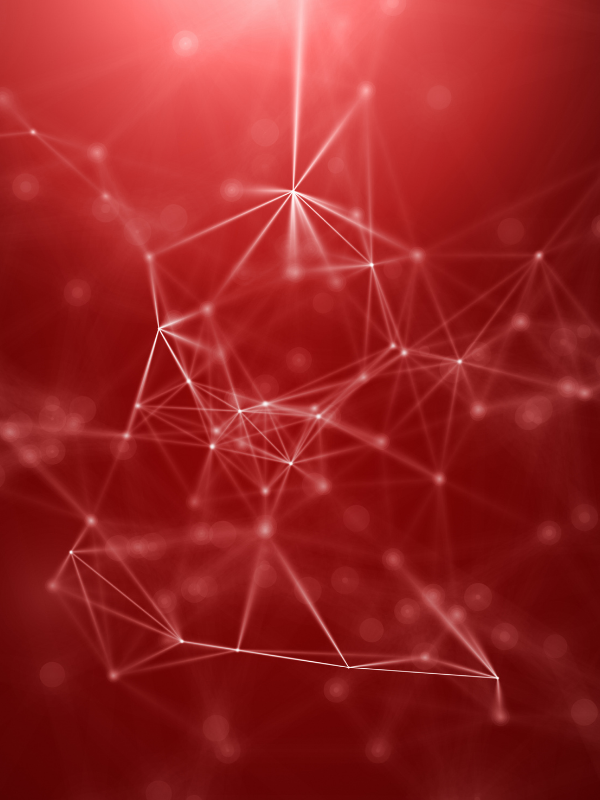 What Masami's Students and Clients are Saying
"... working with Masami is like being in the presence of a super-heroine..."
Masami is a radiant beacon for others in ways that are simply mind-blowing and miraculous. Her sacred knowledge and intuitive depths come straight from Universal Mind, and she is able to convey such copious amounts of complex information with such ease, beauty, and clarity that after a session with her, I find myself covered in awe-soaked tears, feeling transfigured. I tell anybody who will listen that working with Masami is like being in the presence of a super-heroine with otherworldly powers and the purest heart, like Wonder Woman, except that Masami is not a made-up figure! She is the real deal — truth incarnate and a conduit of grace. The fervor I feel for the work she is doing is quite ineffable. I know that her serious and deep care has saved my life, and because of that, I feel a great urgency to share her understanding of the Cosmic Flow with the world.
— Sarah G., New York, New York


"Masami is blessed, and her incredible intuition is mind-blowing."
Masami is truly gifted and her channeling with my mom brought me to tears. I got goosebumps as everything she said was so accurate and true. I have been to numerous readers, but Masami is blessed, and her incredible intuition is mind-blowing. She connected the dots of why my physical body was not healing due to the trauma that my mom's unexpected death caused me. I am very grateful and thankful to her for connecting me with my mom and will never forget this beautiful experience. Thanks, Masami, from the bottom of my heart.
— Jessica B., San Jose, California


"[Masami] brought so much clarity, wisdom, and a deeper understanding of my body."
Since I have been introduced to Masami, my life literally has changed. She brought so much clarity, wisdom, and a deeper understanding of my body. And showed me the road to healing my inner self and how to connect to my body and give it the most deserved attention and love — as it has been crying for years for me to finally notice it. Her laser-focused "X-ray" expertise pointed out straightaway to an issue which conventional medicine could not help me with for years by prescribing more damaging creams and medications! I can see amazing results already after two sessions with Masami, and highly recommend everyone who's looking to live a healthy, nourished, and balanced life "as above so below." Thank you so much, dear Masami, for your wisdom, care, and love!
— Lidia M., London, United Kingdom


"[Masami] is helping me make sense of things and helping me step back into my body..."
The reason I resonate with Masami and love tuning in to her programs is her gentleness and realness. I feel the love, kindness, and care that she projects out. I always feel better after listening to one of her programs. She doesn't hide behind her vulnerabilities; she uses them as her strength, and that is how I aspire to be. I love her courage and strength and compassion. She is such a wonderful source of inspiration no matter what is going on in the world. She makes such a difference and somehow I feel that she is helping me make sense of things and helping me step back into my body. And you know what? It feels good; it feels gentle and loving and necessary.
— Anjula B., London, United Kingdom


"The level of care and thorough attention to detail that Masami has put into my healing has been incredible."
When I first came to see Masami, I was at a very low place and had given up hope and trust in my body and its ability to heal. I was perpetually sick and was doing all the "things" I knew to get better, but none of them seemed to be working. The level of care and thorough attention to detail that Masami has put into my healing has been incredible. Though nutrition and supplements have been crucial to my healing journey, Masami's work goes much deeper than this. She has taught me to slow down and truly listen. I have learned so much about myself and the world around me through this simple, yet profound act. I am also happy to report that I haven't gotten sick in months! I honestly feel like a whole new person, physically, mentally, and spiritually. From the bottom of my heart, thank you!
— Lizzie S., California


"... beautifully combines her scientific knowledge of the body with her intuition."
Masami's a brilliant and caring practitioner. Her insights are so groundbreaking that I expect she'll be a household name very soon! I've researched holistic health for years for my own healing and as a blogger and I've never come across anyone quite like Masami. I've struggled on and off with gut issues since I was a kid, and for the first time, I finally feel like I found someone that really gets me. She beautifully combines her scientific knowledge of the body with her intuition. Science and spirituality are a powerful combination for healing. Masami's intuition is so on point; it's uncanny how she just knows things about me and my history and how it is influencing my health. She connects with me and my energy as if she's talking directly to my body, and designs a healing plan customized just for me. My body loves the simplicity of it.
— Lynn Heiman, My Rising Vibe, San Diego, California


"... she shares from a no-nonsense but very loving place..."
My experience with Masami, as an intuitive, was amazing. It goes back to a period where I was going through a medical dilemma. I had an integrative doctor who was very highly regarded come up with tests and different results of what was happening in my body, and the emotional components of that as well. From blood tests and other types of treatments that we went into, he really got down to the root of what was starting to affect the healing in my body. A month and a half later, Masami came in and she was seeing, without having any access to the tests and what was happening in my body, what the doctor was reiterating to me. Her capacity to not only see into the field, into the physicality and into the emotional body, not only was that enormous, what was also enormous for me is the way that the supplements she suggested, and the components of how to bring my health back online was not only similar to what the doctor offered but she actually added to it in a way that facilitated much more rapid healing. I can't say enough about Masami and the way that she engages, the way that she teaches and really just shares from a no-nonsense but very loving place. It's second to none.
— John Burgos, Kapaa, Hawaii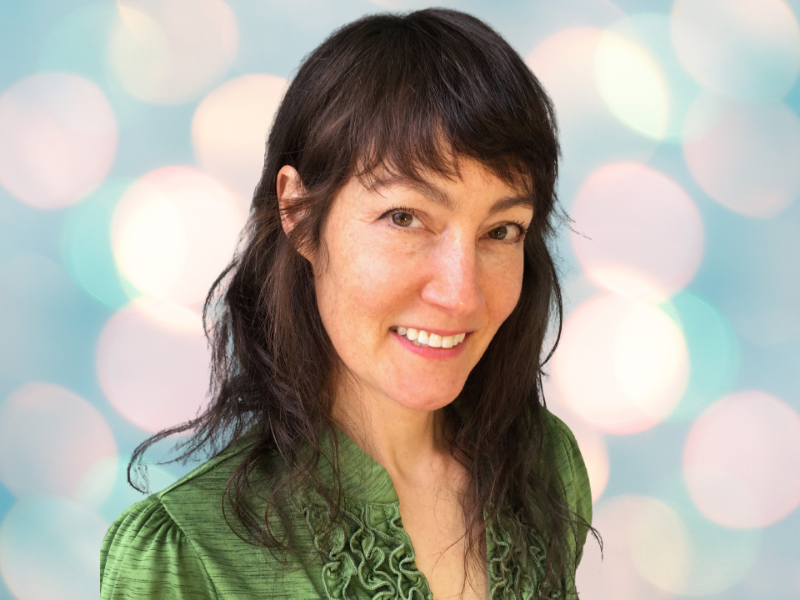 Meet Masami Covey
Masami Covey embraces the power of both spirit and science, of both intuition and physiology — and bridges the unseen and the seen to reveal the interconnections of body, mind, and spirit.
As a health intuitive, Masami's work is centered on cultivating her clients' innate healing power and exploring the root causes of functional imbalances, rather than focusing on the diagnoses and labels around medical conditions. Her Intuitive insights, laser-pointed guidance, and practical tools offer a dynamic framework for connecting our subtle "body language" with anatomy, emotion, nutrition, breathwork, supplements, detox protocols, lifestyle practices, and more.
After working with clients since 1999, she experienced a complete physical breakdown of her body with an initial diagnosis of multiple sclerosis in 2011, followed by injuries from a severe car accident in 2012. She has been able to reverse her MS diagnosis through her own healing protocols, known as Zenshin Method, a whole-person approach that empowers individuals to become experts of themselves and build powerful foundations for expressing their soul purpose.
Masami, who was born and raised in Japan in a bicultural family, draws extensively from her blend of East-meets-West culture, language, and energy medicine, as well as her years of professional training and experience in functional nutritional therapy, yoga therapy, positive neuroplasticity, Ayurveda, and applied linguistics.
30-DAY MONEY-BACK GUARANTEE: 
OUR COMMITMENT TO OUR COMMUNITY 
If this program doesn't resonate for you, just contact us within 30 days of your original purchase for a full refund**. No questions asked!
*Please note, If the package you purchased includes live calls, refunds are not available after the live call sessions have started. 
Materials, techniques and information shared here (including on the Beyond The Ordinary Show, The Shift Network, or other live or recorded interviews with third parties) and on www.masamicovey.com or www.zenshininstitute.com are provided for informational purposes only and must not be construed as personal medical advice. Before making any changes, participants should consult their healthcare providers or seek medical advice.
**Effective May 7, 2019 PayPal has chosen to not refund their 2.9% fee on returns.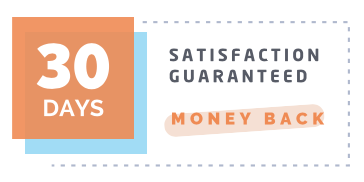 Disclaimer
Zenshin Method, Zenshin Body-Mind-Nutrition Consultations, Health Intuitive consultations, and any information contained on zenshininstitute.com, masamicovey.com, online courses on teachable.com, or associated newsletters, emails, online platforms, and/or printed or downloadable materials are solely based on the personal and professional experience of Zenshin Institute and MasamiCovey.com personnel, and are limited only to providing educational information for supporting overall health. Statements made on these websites have not been evaluated by the FDA or other regulatory body.
Furthermore, Courses and Services provided by Zenshin Institute, MasamiCovey.com, or any of its Practitioners, should in no way be construed to diagnose diseases, replace personal medical consultations, nor are they intended as a substitute for medical treatment by a licensed physician. If you have, or suspect having, a serious medical condition, please consult your physician for a medical diagnosis and treatment.